Hey y'all,
It's been a while since I've posted an update, as usual work is devouring all my spare time so I'm not getting much chance to do anything.
After listening to the fedback I received over at TauOnline I picked up some Badab Black wash and Blazing Orange paint to put the finishing touches on my Commissar Lord. A quick wash of the black and a highlight of Blood Red and Blazing Orange to the cloak later and this is the result.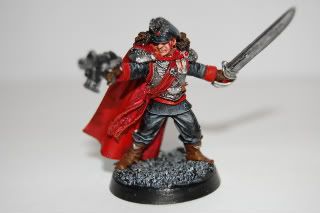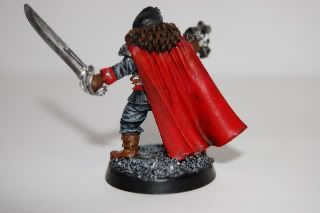 I don't think there is much more I can change without messing something up. So there we go for the moment, I'm currently in an Eldar mood at the moment and am busily assembling some more Dire Avengers and Warwalkers.
Until next time,
~Pettsy~